New world progress update
Published on April 4, 2017
Whatsup guys!
I wanted to share my progress for the upcoming new world. Yup thats right, there is a new world in the making which will replace the current soon. The new world will be around ten times as big as the current one, and this is just the mainland. The world will even get bigger with the introduction of boats in the future as there will be multiple islands to sail out for.
The new world will also introduce a complete graphical overhaul as I redesigned lots of textures, tweaked color and lighting and also added new trees and foliage. Trees will be much taller in comparison to the current ones as they are just too small. If you look at the screenshots below you may have noticed a different style in land formations and the lack of layered cliffs. I have removed the layered cliffs from the new land as it just became a hassle to build and move around the land with a steep cliff every 10 steps.
I started working on a new Okura Village this week as there is no SamuTale without it right? The village will also grow a bit in size and I am currently working on new houses and props to work with as we speak. You can see a rough work in progress of Okura Village in the screenshots below which shows a little part of the village. The player build houses will also get a visual upgrade including new variaties!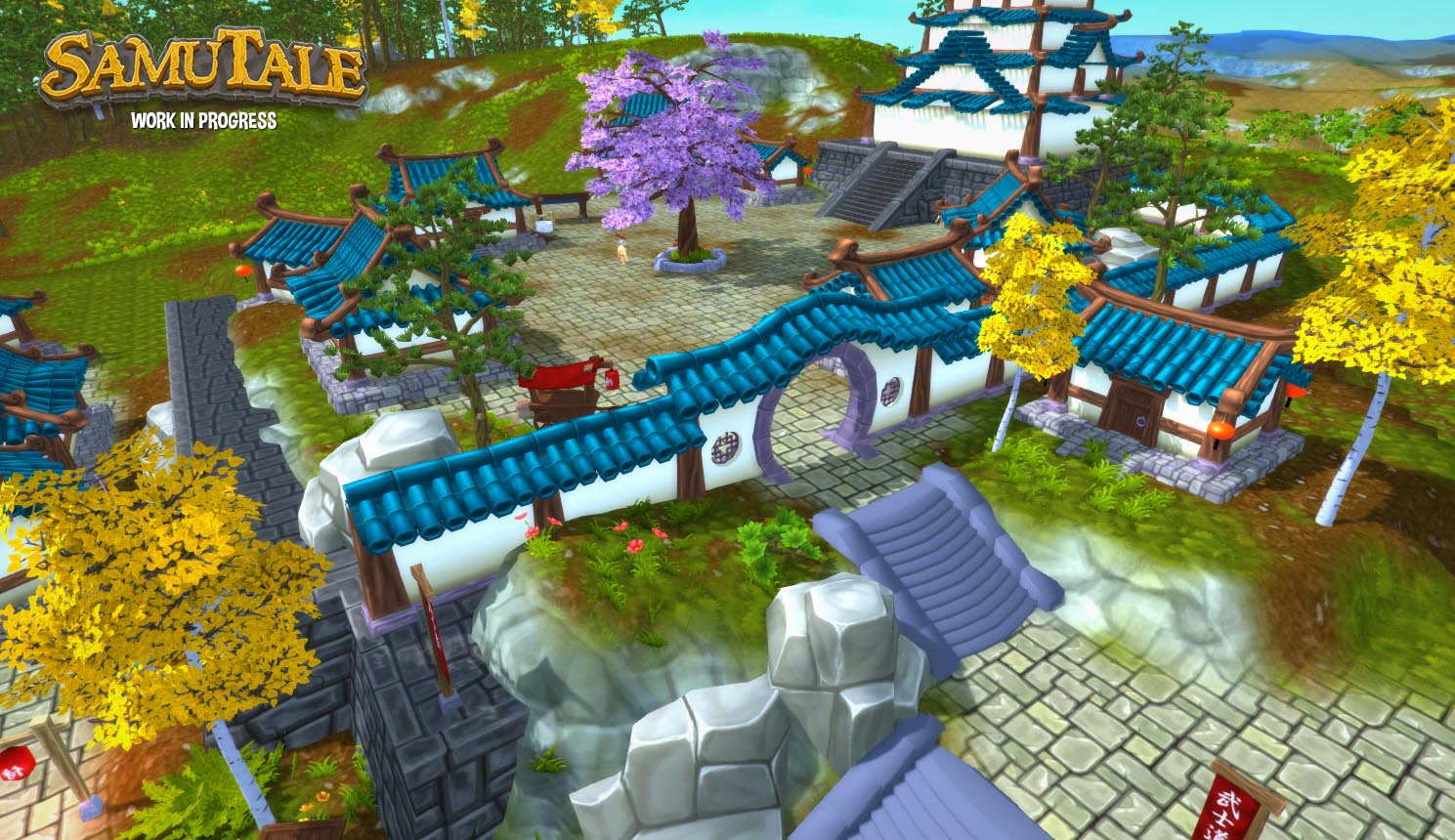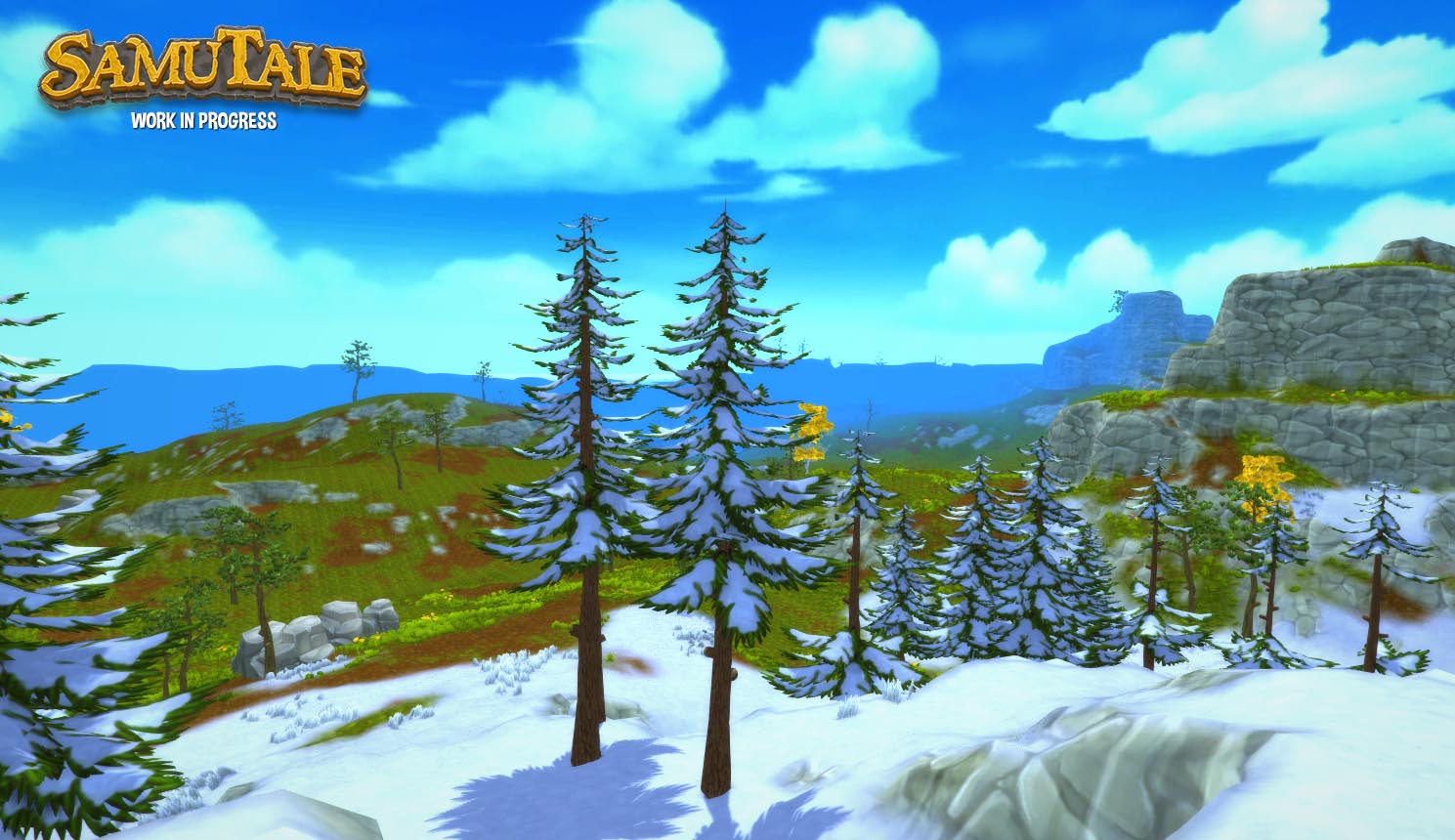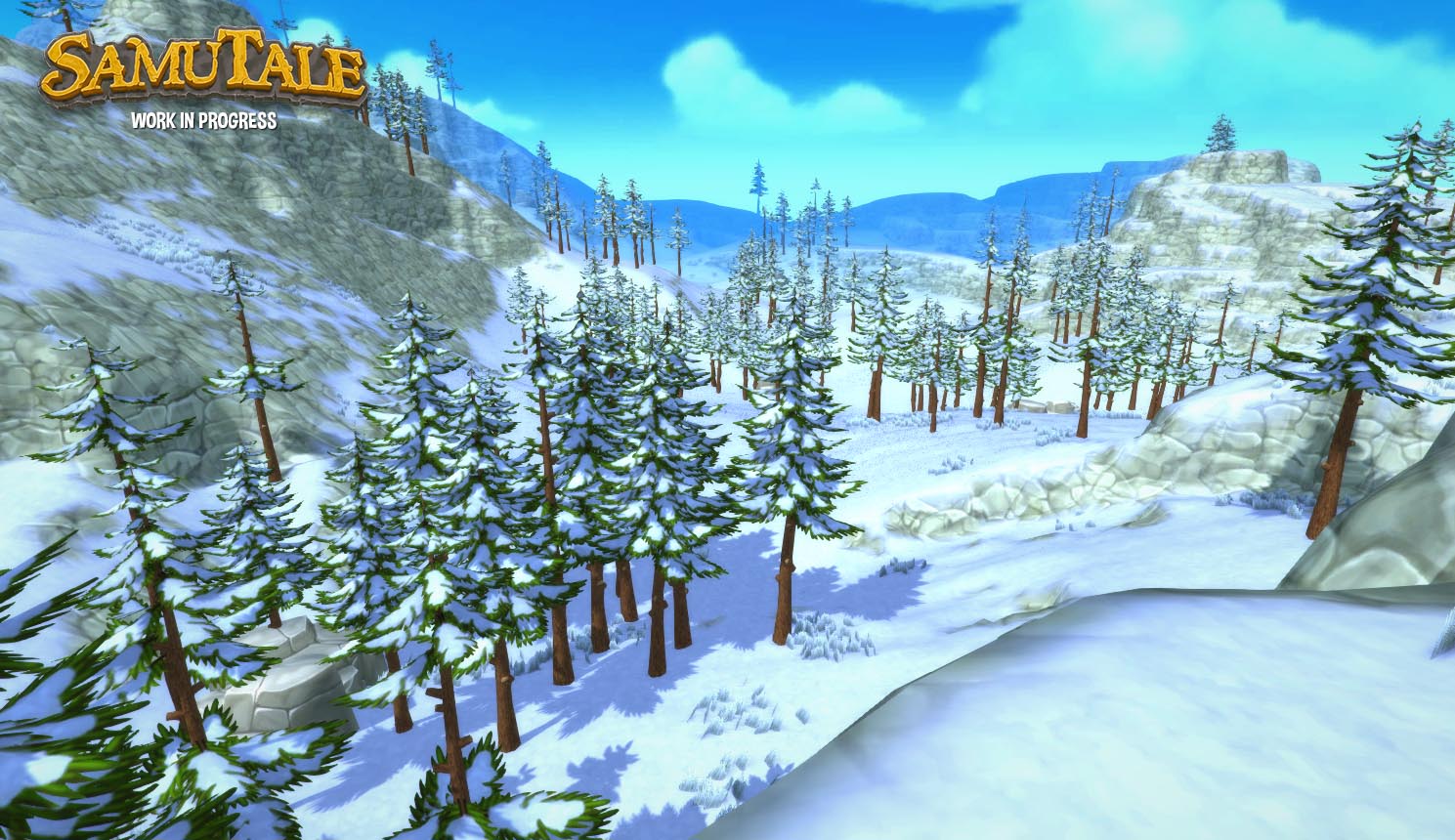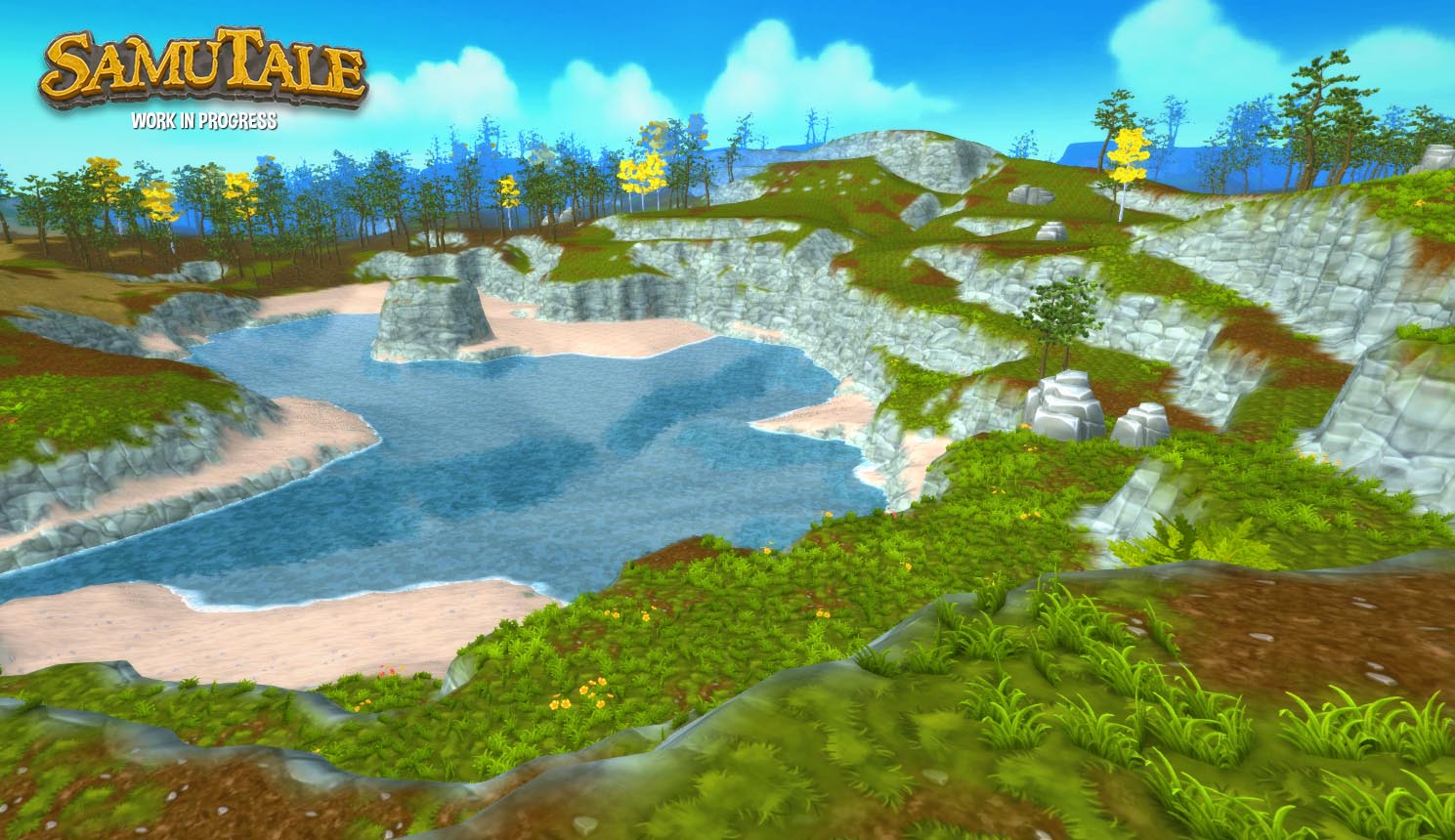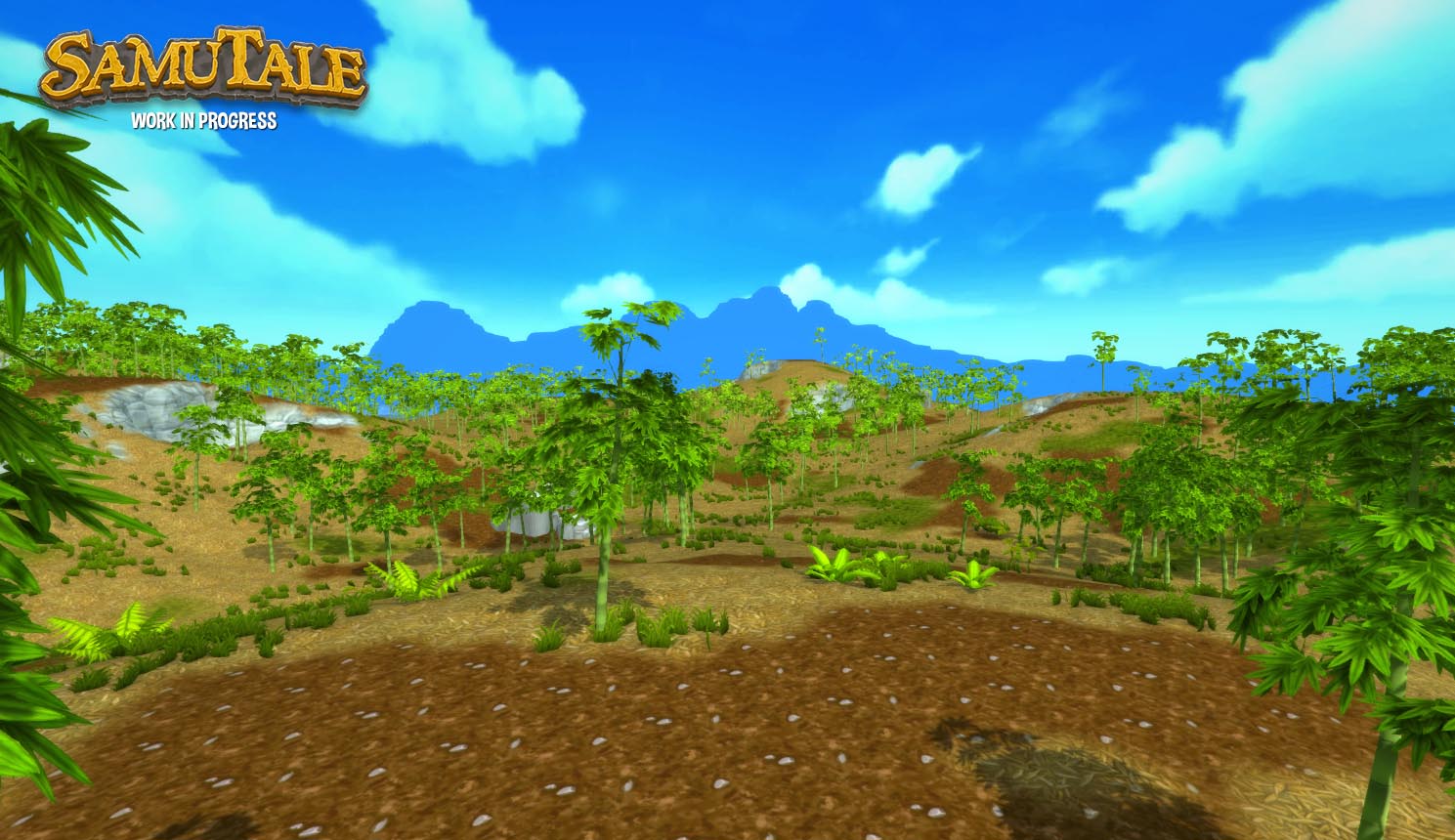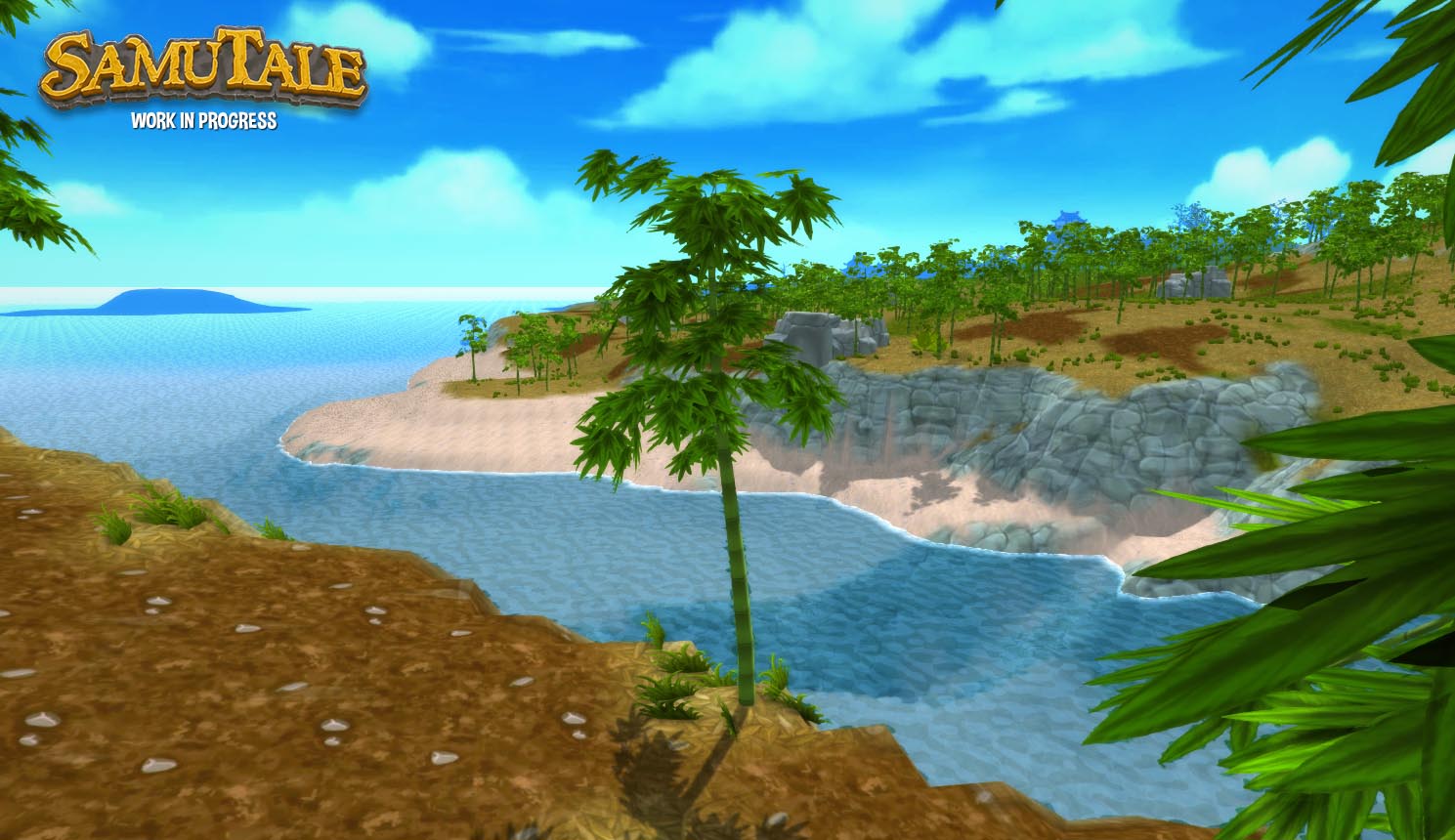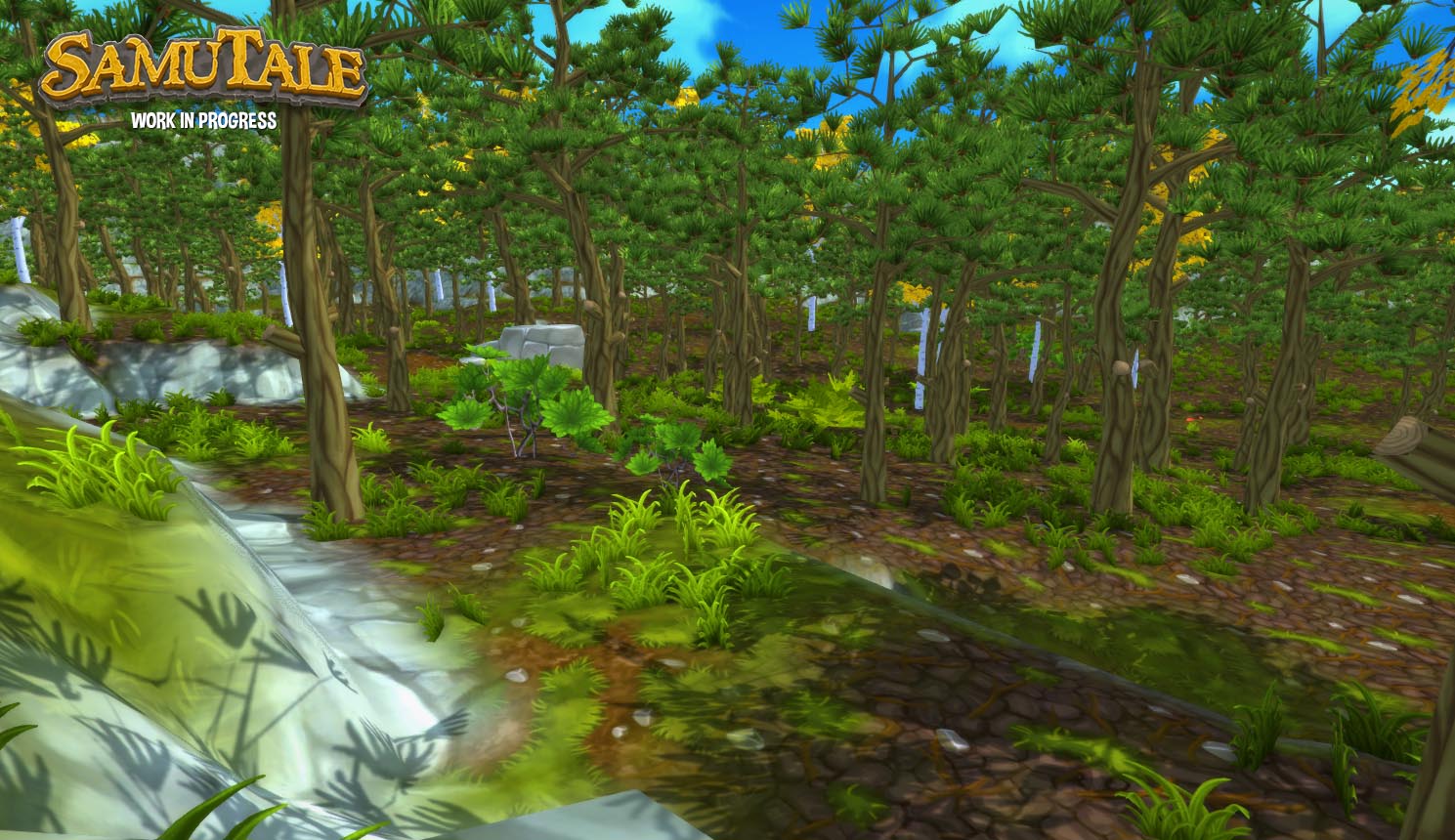 Now I hear you asking if this new world will result in a reset. The answer is yes and no. We are indeed starting out with an empty world but I am not going to reset the character progressions. I also want people to take some of their items/resources with them (More info on this later on).
It's a bit to soon to tell when the new world will be launched as it is simply a lot of work, but my rough expectations are within 6-8 weeks from now.
Cheers,
Royall